"Not only does Raven Roast provide an alternative to stimulating beverages such as coffee, It's delicious and easy to prepare. Raven Roast has been thoughtfully formulated to provide
nourishing support and tonic qualities making it a wonderful addition to anyone's regimen."
Free Shipping on orders over $40 for standup pouches and bulk bags.
Ordering Tins?
Free Shipping on all orders over $75. Use Coupon Code: TINS75
You Want Superfoods, Not Super Crash
Coffee is your comfort - but does energy and flavour have to come with jitters, stomach upset and that all-familiar afternoon crash? And why do so many (expensive) coffee alternatives taste like...nothing?

Raven Roast blends are formulated to be a replacement for coffee, by a pro herbalist who understands your coffee attachment.
Variety is the spice of life, amiright?!

Raven Roast offers both caffeinated and non-caffeinated blends, allowing you to choose how fast (or slow) you want to go.

Get your beneficial adaptogens here!

Our herbal formulas will give you energy and help your body regulate stress hormones at the same time. You can safely rev up without burning out.

Get your fill of ramon nut, dandelion root and chicory.

These are mega-flavourful, mindfully-sourced, plentiful herbs that are both beneficial to humans and sustainable for the planet.

Commit to feeling better

Raven Roast products make it worth it to ditch coffee - so that you can say farewell to stomach upsets, jitters, insomnia, and that dreaded afternoon crash.
"I just wanted to tell you how much I am enjoying Raven Roast! It is so delicious and I'm excited to replace my morning coffee with a drink that will support my body. Thank you for making such an amazing product!"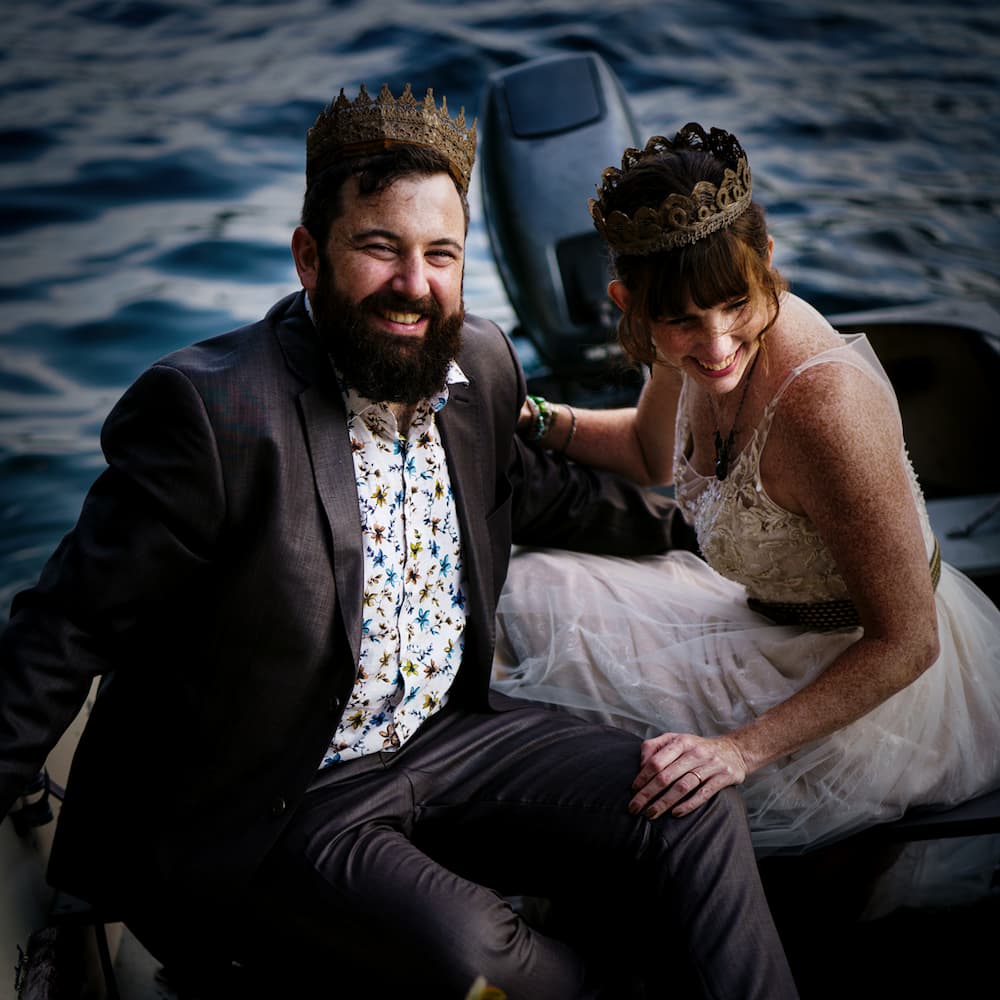 Meet Our Founder: Acupuncturist, Mad scientist, Ex-Coffee Lover.
Brendan Murray-Nellis is the founder/owner of Raven Roast, and a Registered Acupuncturist R.Ac., with extensive studies in Traditional Chinese and Western Herbalism.
After grinding (pun intended) through years of school, Brendan noticed that everyone was using coffee to get through gruellingly long academic days and nights of study.
Brendan observed the irony of students of the healing arts traditions and medical school being hyper-concerned with health, but then compromising their own personal health by drinking coffee all day.
Brendan started experimenting with different herbs and began to formulate a coffee alternative that brought the same sense of comfort as coffee.
Find out what happened next…
Don't Let Your Morning Dictate Your Afternoon.
Just say no to jitters! Your mind, body and taste buds team up to say yes when you make the right choices. This easy, delicious morning drink cancels the afternoon crash, so you can maintain balance throughout the day, even at 3pm. Because who doesn't want a morning loaded with benefits?
"The verdict is: I love the flavour and I love the ingredients. Thank you for this creation."
Let's get to know each other better…
And follow us on social for daily coffee break-up tips: