FAQ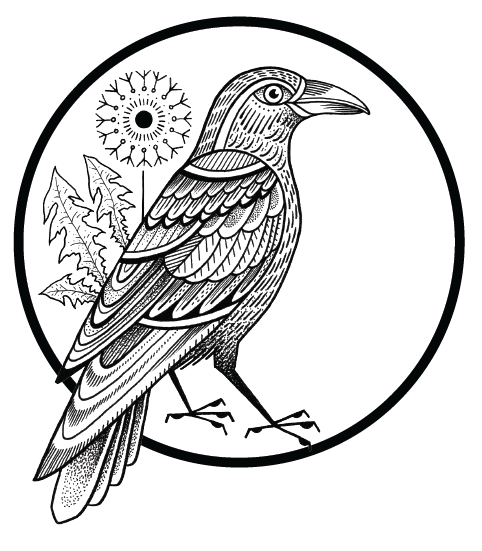 Do you have a caffeinated option?

Yes, we do, it is called 'Mocha Mate'. The caffeinated ingredient is Yerba Mate which is a stimulating antioxidant herb. It is much less acidic than coffee and is known to have fewer side effects. Many people find that there is no afternoon crash from the caffeine in Yerba Mate which is due to the high Theobromine content. Many people use the Mocha Mate in the morning and if they need an afternoon drink will switch to the
non-caffeinated 'Cocoa Ramon'.
If I'm not a coffee drinker, will I still like it?

Raven Roast has a similar flavor as coffee, but its rich taste is enjoyed by non-coffee drinkers too! Try a free sample to see if you like it.
Why wouldn't I drink coffee?

Coffee has many effects on our bodies that can trigger inflammations from sciatica to ulcers, digestive disorders to adrenal fatigue. It has a powerful ability to dehydrate us and pull out trace minerals as well as stimulate our nervous system's stress response. These effects are often cumulative and vary from person to person. Many people drink Raven Roast to reduce their coffee intake while still indulging in an espresso drink on occasion, while others are highly sensitive to caffeine and find our caffeinated version 'Mocha Mate' highly stimulating. We're here to help whether you are just avoiding your afternoon latte or quitting coffee for good.
Does Raven Roast taste exactly like coffee?

No. But we find that it tastes more
like coffee than the other herbal coffee substitutes on the market. I
prefer to say that it has a very similar palette to coffee. It's rich
and slightly bitter, its good with sugar and cream, or on it's own. More importantly, (at least in my opinion) Raven Roast tastes good. Which is the part that matters most, right? 
How much caffeine does your caffeinated blend, Mocha Mate, contain per serving?

Each serving of Raven Roast contains about 1 gram of Yerba Mate, and 1.5 grams of powdered cocoa, so it should contain about 15-20 mg of caffeine (about the amount in weak green tea) per serving. However, this is calculated based on brewing Yerba Mate leaves in hot water, not a powder which largely dissipates and is consumed along with your beverage. Think of the difference of brewing a drink from ground espresso beans, and eating the same amount of espresso beans. Raven
Roast also contains a large amount of Theobromine, which can feel stimulating in a similar way to caffeine. Some people are more sensitive to Theobromine than others. The result is that most people find this drink quite stimulating, even though the technical amount of caffeine is low.
How much caffeine does your non-caffeinated blend, Cocoa Ramon, contain per serving?

There is 2-3 milligrams of caffeine in each serving of Cocoa Ramon,
so about as much as a third of a cup of hot cocoa (depending on brand). For comparison, a cup of decaf coffee usually contains around 6mg of caffeine, and regular coffee contains around 100mg.
How can I cancel or change my order? Who should I contact if I have a question?
Is there tracking on my order?

In order to offer free and Flat Rate
shipping, we cannot automatically offer tracking services on these
orders.  There is an option to purchase priority shipping at checkout, which comes with tracking. Wholesale orders and some other larger orders
also come with tracking. 
How long until my shipment arrives?

Most shipments are still arriving within 7- 10  business days, but we have heard of a couple that have taken as long as three weeks. If it has been over three weeks and you still have not received your order, please DOUBLE CHECK YOUR INVOICE TO MAKE SURE THE ADDRESS YOU GAVE US IS CORRECT INCLUDING UNIT #,
then email us and let us know so we can figure out how to fix it. 

If you did not enter your address correctly, we are happy to resend your order but will need to charge you shipping again.  If you are ordering internationally please contact us for an arrival estimate. 
Do you have a return policy?

If we have made a mistake and sent you the wrong product please let us know and we will  fix it.  If you wish to return or exchange your order, please send any sealed, unopened and undamaged packages back to us within 30 days of receiving them in the mail,  and we are happy to refund you or exchange for a different blend. You are responsible for shipping costs. We recommend shipping Raven Roast pouches  flat in an envelope via lettermail for the best shipping
price.
Can I buy Raven Roast at the store?

Raven Roast is available at a growing number of stores in Canada.  Contact us if you are an interested vendor in Canada or the U.S. We want to be on the shelves in your area. Our Raven Roast tins are available in stores. Bulk biodegradable bags for refills are available for zero waste stores
and cafes.
Do you have a list of retail sales locations?
Is Raven Roast gluten free?

As a fellow celiac I understand your pain.  The facility we use is certified as safe for creating gluten free products, but as I am extra cautious about everything, I chose to disclose that the facility also processes gluten products on the label as it is a  shared facility.  We are never in there within a 48hr window of gluten being used, everything is very clean and we use all our own equipment which has never been in contact with gluten.  

As we grow and eventually have our own facility then we will get our official stamp of GF.  
How many calories are in a serving?

We haven't had an official
nutritional analysis done yet (it's on the to do list!).  The following
is an estimation based on the amount of calories per gram in each of our ingredients and based on the recommended serving size of 2 teaspoons, unsweetened and without milk or other additives.  

Raven Roast Cocoa Ramon (non caffeinated) 14cal per serving

Raven Roast Mocha Mate (caffeinated with yerba mate) 13.5cal per serving.  
How many carbs are in a serving?

The following is an estimation based on the amount of carbs per gram in each of our ingredients and based on the recommended serving size of 2 teaspoons, unsweetened and without
milk or other additives. 

Cocoa Ramon – 1.2 grams / serving

Mocha Mate – 1 gram / serving
Is Raven Roast an instant beverage? Do I have to drink the remnants in the bottom of the cup?

We drink Raven Roast as an instant beverage every day, but there is a bit of silt that settles into the
bottom of your cup. Brewing it in a French Press eliminates this if it bothers you. 

Some people find that at first they use a French Press, and then they get used to drinking it as an instant.  And yes, you will still receive the benefits of drinking Raven Roast if you don't drink the silt. 

Adding your cream, milk or milk
alternative to the powder before the hot water binds to some of the ingredients and leaves noticeably less at the bottom of the cup. 
I am pregnant or breastfeeding. Can I drink Raven Roast?

Please seek the advice of a healthcare professional or herbalist before using any herbs. Raven Roast contains Ashwagandha, which, in large amounts, is not recommended for pregnant people.


However, it is frequently used in small amounts during pregnancy by many herbal practitioners. The amount in each serving of Raven Roast (approximately 0.24 grams) is well below the amount considered dangerous, but please consult your own practitioner before consuming.
Is Ramon nut an allergen?

Ramon is made from a fruit seed grown in South America. As it is a fruit, and not a true nut, it is not listed as a common allergen.
Can I get a free sample?

We had a promotion for free samples (plus shipping) but that has now ended. We still offer samples for sale on our website for $2 plus shipping.
I'm a retailer/herbal practitioner and I'd like to stock Raven Roast in my store. How do I get a wholesale account?